| | | |
| --- | --- | --- |
| | | |
| | | | |
| --- | --- | --- | --- |
| Poster: | Cliff Hucker | Date: | Jan 31, 2008 7:11am |
| Forum: | GratefulDead | Subject: | Mickey's Gong? |
Last night, while browsing through Blair Jackson's Book, Grateful Dead Gear, I came across an interesting passage quite relevant to the amazing medley from Port Chester on 6/24/70 that I have been enjoying recently...
"Mickey also got in the act, expanding his onstage setup with the addition of a couple of Chinese gongs he obtained from Zildjian. 'At that time,' Mickey says, 'old man Zildjian-Avedis Zildjian-still had the company in this place that was like a little triple garage, but taller, someplace in Massachusetts. We were on tour, and Ram Rod and I went to the factory to get some cymbals. Zildjian made gongs that were terrible, but while we were there I noticed these really nice Taiwanese gongs sitting up on a high shelf. Ram Rod brought along some icebag [the infamous pot: "the best we had ever seen," Owsley says. "It was pure buds; no sticks or leaves."], so we closed the door and lit up with one of Avedis's sons, and we got really, really stoned. I looked up and I said, 'I want thst!' 'You want a gong?' So they gave me a bunch of gongs, and they even gave me the cymbals. Then we were driving back to the gig-maybe it was in Boston-I said to Ram Rod, 'holy shit, we dont have a stand! How are we going to suspend the the giant gong?' So Ram Rod hits the brakes and he backs up into this gas station where there was a Sunoco sign-this rusted old sign advertising motor oil-hanging on the stand. He throws it in the back and gets in the car, and then Ram Rod, a man of few words, says, 'Now we got a gong stand.' And that became the first gong in rock 'n' roll. We ended up using it on 'Dark Star' and some other things."
Just prior to this incredible Dark Star, Jer tells the the audience: "We have a little bit of technical preperation, Mickey has to get his gongs together...we're gonna do Dark Star...there'll be a respectable minute or two of silence on stage while Mickey fiddles aimlessly around the stage."
Then Pig says: "This is gonna suck somethin' good!" And it sure does! This is one of the great Dark Star medleys, Mickey's haunting gong-work behind Garcia's vocals are surreal, though I would imagine he had a proper gong-stand by this time.
Gong not withstanding, If you dont yet own it, you really need to aquire the (B+/A-) AUD file of this incredible and historic show. The Tighten Up Jam prior to Sugar Magnolia is as beautiful and articulated as any they have performed...
6/24/70 - Port Chester
Not Fade Away-> Easy Wind, Dark Star-> Attics Of My Life-> Dark Star-> Sugar Magnolia-> Dark Star-> Saint Stephen-> China Cat Sunflower-> I Know You Rider, E: Uncle John's Band
http://www.archive.org/details/gd_nrps70-06-24.aud.pcrp5.23062.sbeok.flacf
| | | | |
| --- | --- | --- | --- |
| Poster: | He Live's | Date: | Jan 31, 2008 12:46pm |
| Forum: | GratefulDead | Subject: | Re: Mickey's Gong? |
classic moment in GD tape history! and mickey was just too cool wasn't he, smoking out Zildjan's kid with the infamous "icebag"....!
MR. GONG: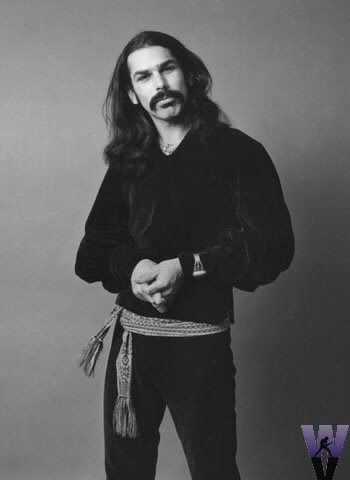 -- ATTENTION C. HUCKER --
hey, i just stumbled on this jam, and the sound aint great but the end of the second set, Truckin'>drums>Phil Jam>Other One>Comes a Time looks like it can't miss:
[...] long phil solo with billy
This post was modified by He Live's on 2008-01-31 16:51:56
This post was modified by Diana Hamilton on 2008-01-31 20:46:43
| | | | |
| --- | --- | --- | --- |
| Poster: | Cliff Hucker | Date: | Jan 31, 2008 10:14am |
| Forum: | GratefulDead | Subject: | Re: Mickey's Gong? |
Phils combustive solo, and the rest of that incendiary second set jam from 7/21/72 in Seattle have been immortalized in #10 of the Download Series. Quite amazing in "vault quality" sound...
| | | | |
| --- | --- | --- | --- |
| Poster: | William Tell | Date: | Jan 31, 2008 4:58pm |
| Forum: | GratefulDead | Subject: | Re: Tried it, and happy for it...thanks. |
All right folks, Gong aside (I am still waiting for it), this is an amazing show, and one that hasn't rec'd a great deal of notice...Check out the reviews, and download the files--it's an AUD, and though I be a SBD snob, it ranks close to other famous AUDs for quality.
Trust me--you won't be disappointed. Can't speak for the acoustic set--went right to the DS!!!
Reviewer: Esoteric - - November 19, 2004
Subject: Absolute Classic - It May Be An AUD, But You Need It Anyway
This is simply one of the greatest shows the Grateful Dead gave during 1970, and even though no soundboard is known to exist, this excellent AUD copy will make you happy nonetheless. In fact, the audience tape is a blessing in disguise - it's actually exceptionally good for a taping job from this era, and it really gives you a sense of sitting there in the hall and hearing the show as it goes down. Even better, it captures what few Dead soundboards from any era do: the excitement of audience and their reaction to the alchemy being practiced onstage.
And the audience at this Port Chester show is having the time of its life for a reason. Even though we're missing the early show electric and late show acoustic sets, and even though the early acoustic set is really somewhat ho-hum, what the taper (who was apparently a security guard at the Capitol Theatre, and therefore had the ability to set his rig up unmolested by...well, by security guards) has managed to capture in the second set is a performance as magical and as any the Dead ever gave.
The electric show found here features a totally unique setlist and SPECTACULARLY high energy by the band. "Not Fade Away" roars, stomps, burbles and choogles, and just when you're expecting it to wind down, it actually kicks UP another notch and heads straight into a razor-blade, swaggering "Easy Wind." That's the first and last time it was ever done, probably because it was a purely spur-of-the-moment inspiration.
And crazy, inspired spur-of-the-moment left turns are what this show is about. The NFA -> "Easy Wind" combo is the BEGINNING of this set, and what follows is one of the most memorable "Dark Star" of any period, which pauses midway through and wheels about into "Attics Of My Life," of all songs, before sliding gently back out again into "Dark Star," and then U-turning AGAIN into a very early version of "Sugar Magnolia" before finally gliding to back into "Dark Star." Oh, but you're not even close to done yet. Look at the setlist that follows this, and realize that everything is gloriously played, and that you're listening to it through a tape which allows you to imagine yourself actually sitting up in the balcony.
Folks, this is literally one of those concerts that justifies the time and effort you put into this group. Download it and cherish it.
This post was modified by William Tell on 2008-02-01 00:58:23
| | | | |
| --- | --- | --- | --- |
| Poster: | William Tell | Date: | Jan 31, 2008 9:52am |
| Forum: | GratefulDead | Subject: | Re: Mickey's Gong? |
Thanks CLIFF; love the early June shows of 70, and will defn set my sights on this one now...can't recall if it's in the collection, but will track it down...
| | | | |
| --- | --- | --- | --- |
| Poster: | high flow | Date: | Jan 31, 2008 12:39pm |
| Forum: | GratefulDead | Subject: | Re: Mickey's Gong? |
Great find Cliff. Funny tale.